Many crafts produced in the Cordillera such as these Mayat-an bags are basically organic and hand made. The showroom of the regional office of Department of Trade and Industry in Baguio now displays and sells these bags.
Beauty and elegance won't make a complete package without glitters. Baguio City identified silver jewelries as its One-Town-One-Product or OTOP.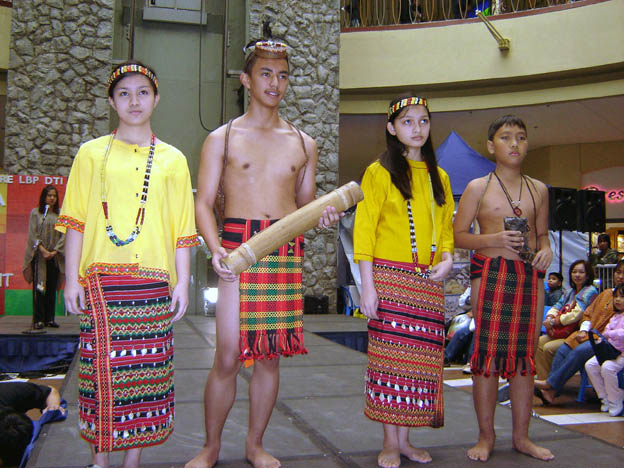 Inah Felice and Tam Jewel don traditional Kalinga wear to promote products from towns in the Cordillera. They are shown in a tableau with Baron Ralph Molintas and Gabriel Defiesta who are holding traditional Cordillera musical instruments. The event promotes the government's program on one-town-one-product or OTOP.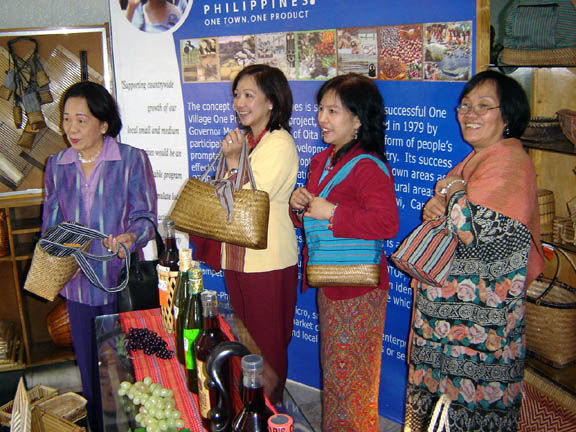 Magdalena Hasmin, Purificacion Molintas, Helen Tibaldo and Aurora Quiray, all Regional Directors of key offices in CAR endorses the products displayed at the regional office of Department of Trade and Industry-CAR. A Pasalubong center and showroom of OTOP products is now open at the lower level of the DTI office in Baguio City.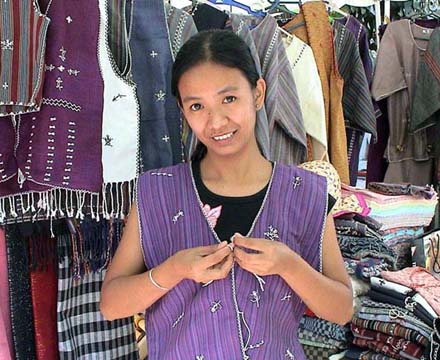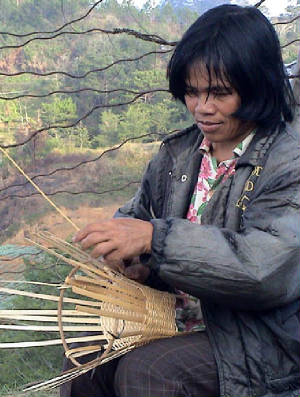 Fine handiwork of baskets made of bamboo strips are sold in Baguio City and Metro Manila.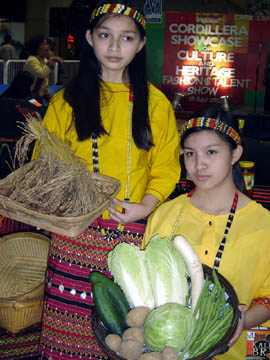 The Cordillera has focused to environment-friendly agri-business while preserving age-old practices and traditional means of livelihood.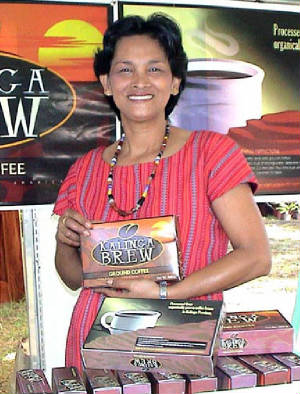 Proudly organic, Antuza Refalda shows off her product line of ground Robusta coffee...the Kalinga Brew. Packed Kalinga Brew ground coffee is now available through eBay. Interested buyers may also get in touch directly with Antuza through: +63919-4249603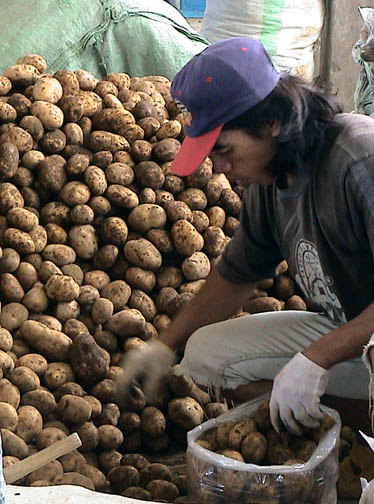 Potato is one of the major agricultural product of Benguet.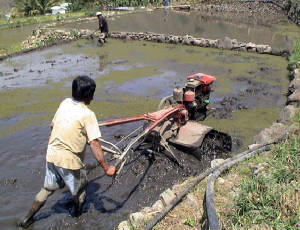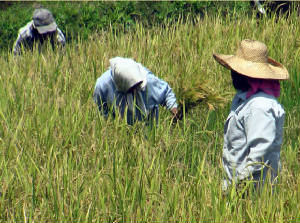 Until today, farmers of Ifugao still produces organically grown rice called "Tinawon" despite the introduction of newer varieties that can grow in the uplands.
Use of machineries such as hand tractors are now used by many upland farmers.