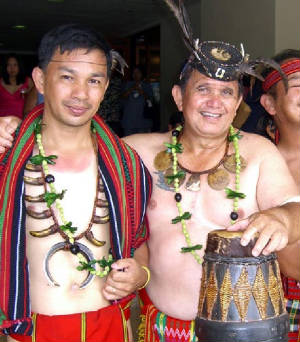 With BIBAK-Hawaii President Hugo Prill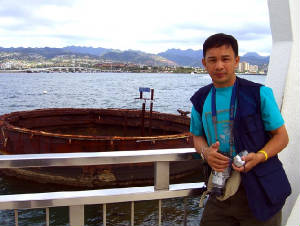 Inside the USS Arizona Memorial in Pearl Harbor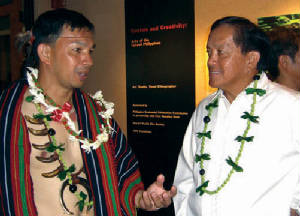 Tete-a-tete with Consul General Ariel Abadilla during the EWC Gallery opening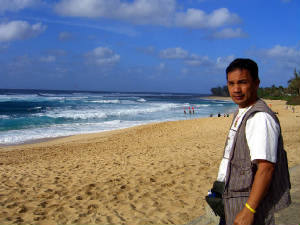 At the North Shore, you will find raging waves, sandy beaches and blue skies. Many movie clips and TV segments on surfing were shot here.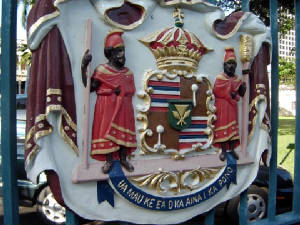 A monarchy seal at the 'Iolani Palace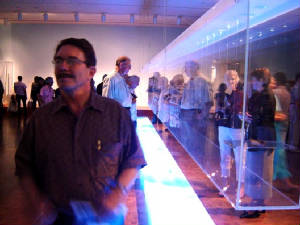 East-West Center Arts Program Coordinator Bill Feltz took me to the Honolulu Academy of Arts in time for the grand opening of over two thousand artifacts collected by the voyage of Captain James Cook in the Pacific islands in the 18th century.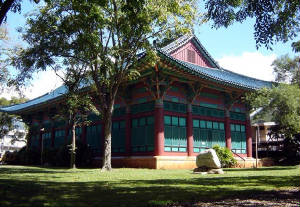 Beside my official residence at John Burns Hall at East-West Road is this beautifully built Korean Center where I gave a lecture for Asian Studies students.